01793 32 32 88
07967 65 89 70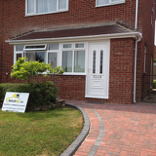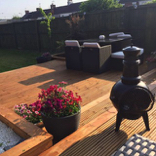 We are a building and maintenance company who have worked on many building, maintenance and garden projects across the Wiltshire area.
Based in Swindon we provide a service to our customers that we are proud of.  As our name says we Build All so give us a call even if your job is small!
OUR SERVICES 
We offer a wide range of services including:
Residential work
Maintenance Work
Repair work
Extensions
Refurbishments
Insurance work
Alterations
Emergency Repairs
TESTIMONIALS
"Gary and his team were recommended to us and they
didn`t disappoint!"
MR P (Customer), YELL
ABOUT US
Based in Swindon, we are an experienced family run building company working on residential projects across the Wiltshire area. We provide a comprehensive range of building and property maintenance services. Our fully qualified team of builders can undertake any building requirements you have now or in the future.
We guarantee the same dedication and professionalism for every project we undertake and we are happy to work on your project or repair no matter
how small.
We are proud of the high standards we set and of our company's reputation. We ensure that all our work completed is of a professional and high standard ensuring our clients are happy. We pride ourselves on the personal recommendations gained from
our customers.
Whether you require an extension, refurbishment, garage conversion or just a small maintenance job, we can help you.
You can be assured that we will complete any project to the highest of standards with meticulous attention to detail.  We are fully insured and guarantee our work.
Our highly friendly, reliable and experienced team have provided a professional building service for many years. Our professionalism and hard work ethic has left us with many delighted customers.
We treat people as we would want to be treated… being respectful and polite and having manners go a long way.